English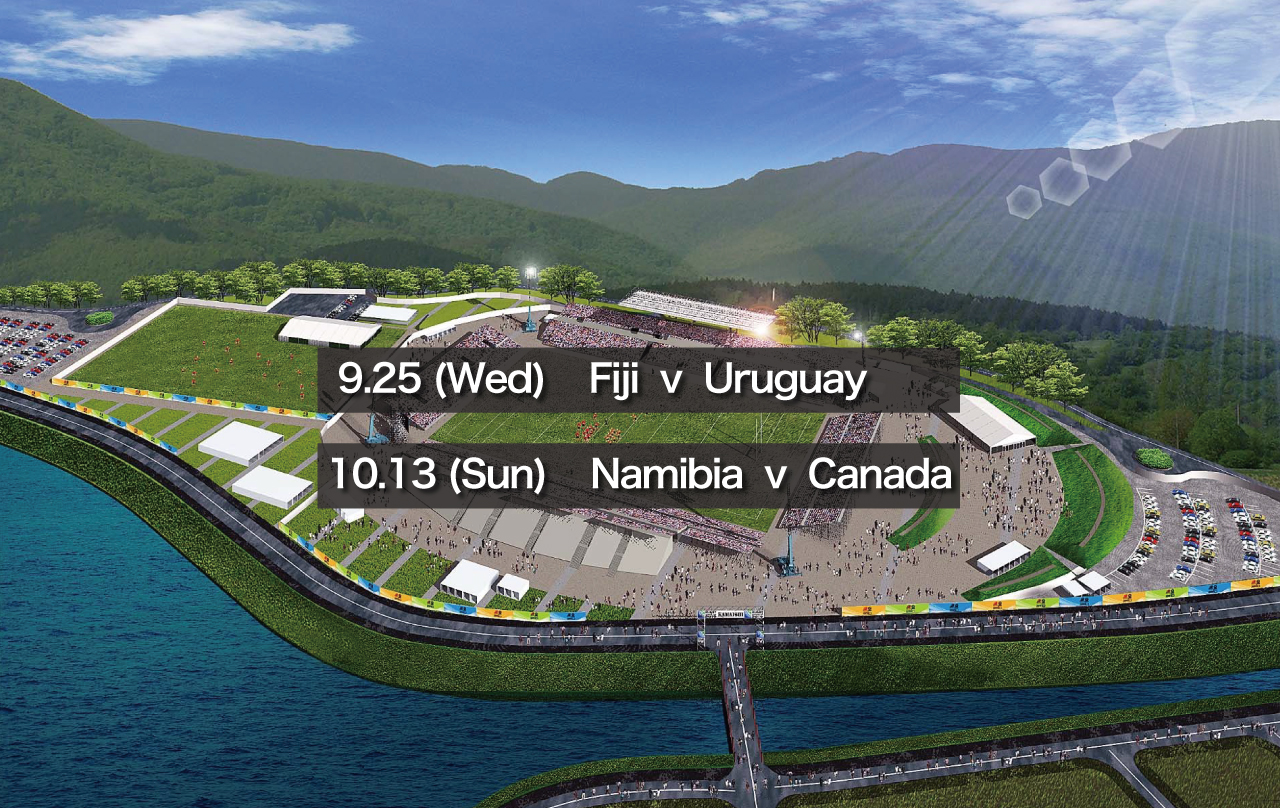 Kamaishi City (Iwate Prefecture) is located in Northern Tohoku region. It is accessible by bullet train (Shinkansen) or by plane. Here is one example. Please check the latest information.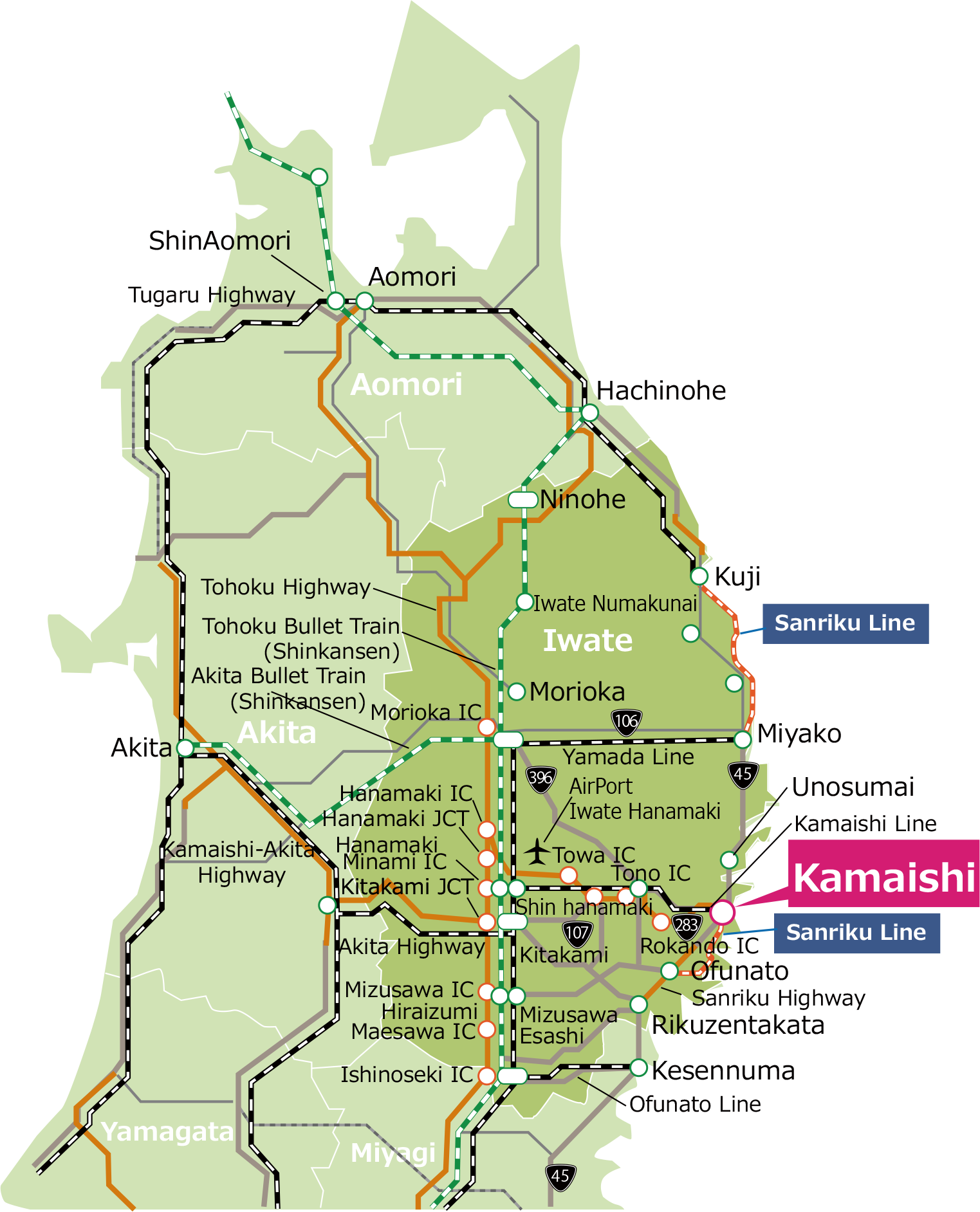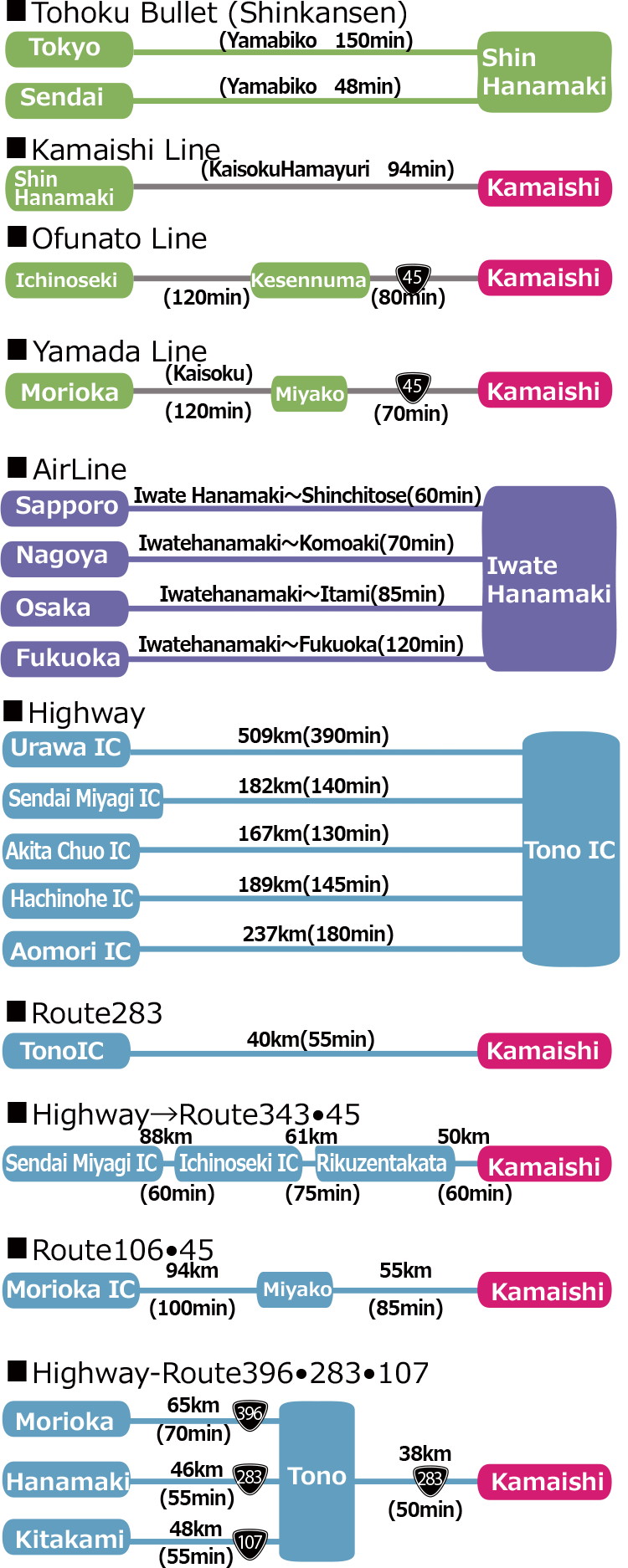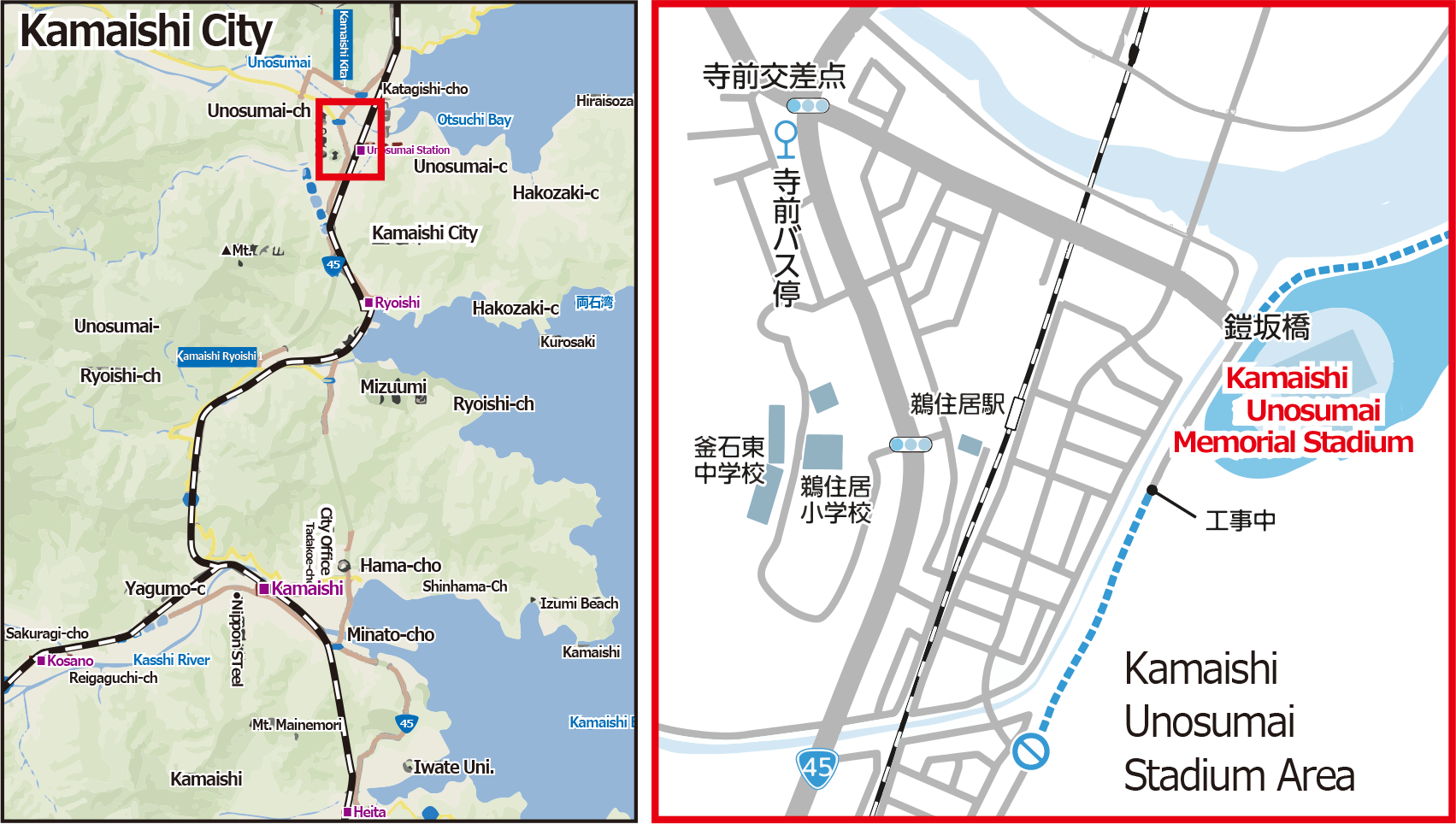 From Tokyo
1. Get to Morioka or Shin-Hanamaki From Tokyo.
2. Take a local train to Kamaishi.
Take the JR Tohoku Shinkansen to Morioka or Shin-Hanamaki from Tokyo station, covered by JR for about 2hours 30minutes. Then transfer to the Kamaishi line to Kamaishi station for 1 hour 50 minutes.
Fare: ¥14,250〜
From Osaka
1. Take a plane from Itami (Osaka) to Iwate-Hanamaki.
2. Take a bus to Hanamaki airport station.
3. Take a train to Hanamaki (Tohoku Line).
4. Take a train to Kamaishi (Kamaishi Line).
Itami-Iwate Hanamaki runs about 4 flights per day, operated by JAL. (1 Hours 20 Minutes) There are some ways to get to Kamaishi.
Fare: –
For your reference:
http://www.city.kamaishi.iwate.jp/english/1190120_2699.html
https://visitjapan2019.com/venues/interest/kamaishi/iwate-kamaishi-access/
In the City:
There are two ways to reach the stadium by public transportation.
■ Take a bus to Yamada or Nakamura and get off the bus at Teramae. Then you will see the stadium in front of you.
■ Take a Sanriku Railway to Yamada and get off at Unosumai station. This is the easiest way to reach the stadium.
★Contact us★
Kamaishi City Rugby World Cup 2019 Promotion Headquarters TEL:0193-27-8420
Email:rwc2019@city.kamaishi.iwate.jp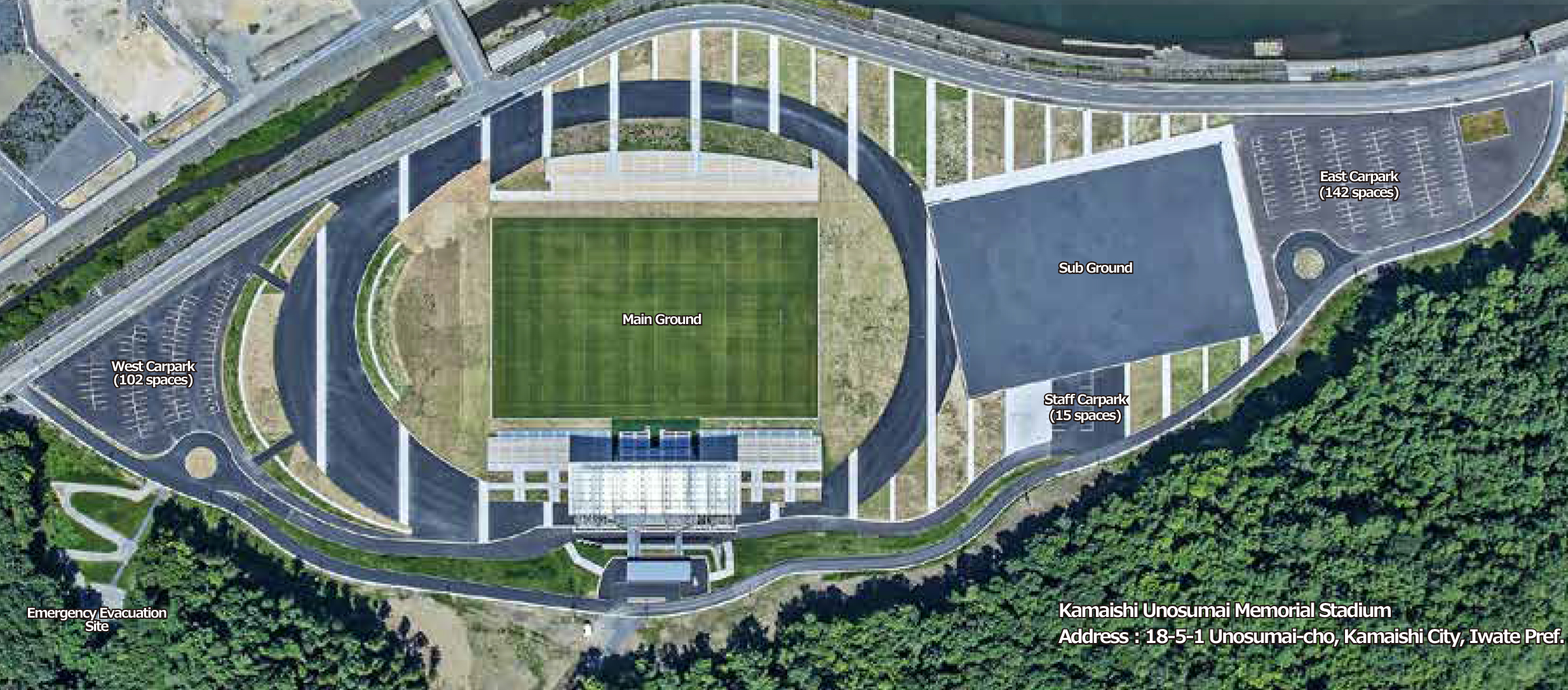 ・Capacity: 6,000seats(approx.16,000duringRWC2019) ・Management Building: Steel-frame, single-storey 587.15 m² floorspace ・1F: Shower rooms, locker rooms, first aid room, referee room, toilets ・Scaffold: Steel-frame,486.40m²ground area 24.05m height ・2F:Terrace ・3F: Viewing deck ・Parking: East Carpark (142 spaces) ,West Carpark (102spaces) ・Outdoor toilet facilities: 2 locations ・Open Grounds: 90,000m²totalsitearea ・Quake-proof water tank : 100t ・Quake-proof storage tank: 120t ・Main Ground (natural turf): approx.11,000m²(130m×80m) ・Sub Ground: approx.10,000m²(120m×78m) ・Construction cost: ¥4,878million (incl. ¥987millioncostoftemporaryinstallationsfor the RWC2019)